RNC-OB- 2 days of intense Labor and Delivery expands from conception to Newborn Care with all the many stops in between.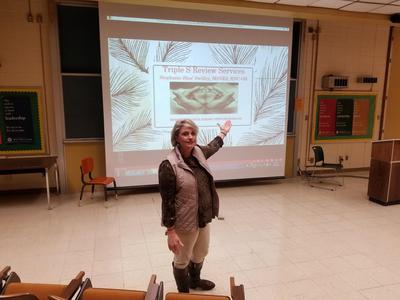 This course boasts a 100% passing rate for the National Certification Corporation (NCC) exam and was developed in 2017.
YOU WILL NOT WANT TO MISS THIS PRESENTATION!
Intense Labor and Delivery concepts, obstetrical complications and fetal assessment knowledge are reviewed in-depth as well as maternal risk factors, postpartum, newborn care and professional issues! Bringing 26 years of Labor and Delivery experience to your classroom, Stephanie Swilley, MSNEd, RNC-OB will not disappoint in presentation or your success on the National Certification Corporation (NCC) exam. See NCC website for exam details, eligibility criteria for taking exam, and pricing cost for exam.
Maternal Factors Affecting Newborn
Fetal Assessment/Testing Guidelines
EFM strip analysis/labor physiology
Induction Guidelines
OB complications
Postpartum/Newborn Care
Professional Communication
Negligence
Malpractice
LABOR AND DELIVERY NURSES! WHAT ARE YOU WAITING FOR? THIS IS FOR YOU, YOUR PATIENTS, YOUR CAREER, YOUR CLNICAL DISTINCTION!
PRICING: COST: $2250.00 plus travel (varies by location and quoted accordingly)
Classroom size: maximum of 10 participants. Any additional participants over 10 will be charged an additional rate. Contact Triple S Review Services, LLC for package pricing!
Manuals will be provided per Triple S Review Services, LLC at $25.00/participant
CEUs can be made available for this prep course by the hospital system.
Triple S Review Services, LLC will provide objectives, agenda, and pre and post test details for hospital system to SUBMIT for CEUs to attendees
Contact Info:
Stephanie Swilley, MSNEd, RNC-OB
Triple S Review Services, LLC
Phone: 769-257-2900
Email: stephanie@triplesreviewserivces.com