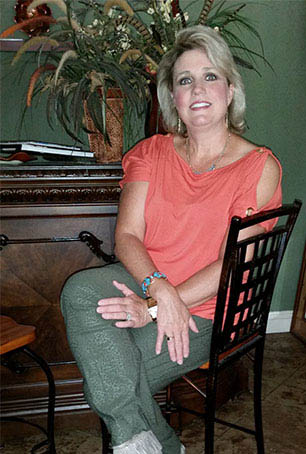 Stephanie Swilley, MSNEd, RNC-OB, -EFM, founded Triple S Review Services, LLC to provide lecture and simulation courses to assist Registered Nurses to successfully pass certification exams. Stephanie has developed the highest quality learning and exam preparation lectures to strengthen attendees' knowledge and prepare them for advanced certification exam.
This is the dynamic duo..... combining 27 years of bedside labor and delivery nursing plus 11 years of nursing education to live review classes.
"How can this obstetrical nurse assist me for med-surg content?"
Answer......Because every OB patient is a Medical-Surgical patient.
RESUME
Stephanie Swilley, MSNEd, RNC-OB
#1 Mount Dexter Lane
Clinton, MS 39056
769-257-2900 Cell
stephanie@triplesreviewservices.com
Primary Nursing Care Experience: 
Present Position:
Staff Nurse, L & D, 1993 to current
2016 Founder and President of Triple S Review Services, LLC. Teaching Med-Surg RN-BC and RNC-OB Inpatient Obstetrics Prep Courses as well as RNC-MNN Maternal/Newborn, c-EFM. Writer, developer, and presenter of courses.
Approved instructor for AWHONN Advanced and Intermediate Fetal Monitoring Programs, 2017 to current
Certified in ACLS, NRP, BLS
Instructor for NCLEX preparation, current instructor since 2008, teaching nation-wide in classrooms averaging 50-100 students
2011, 2017 assisted in writing of maternity nursing seminar and chosen as instructor for Maternity Nursing and High Risk Maternity on-line video presentation for national NCLEX review company.
Medical Surgical RN-BC Prep Course instructor beginning 2014 and since 2015 have 98% passing rate for all nurses who have taken the ANCC exam. 
Legal Nurse Consulting for litigation/review of medical charts, began in 2014
ALSO (Advanced Life Support OB Emergencies) - Advisory Faculty Member since 2018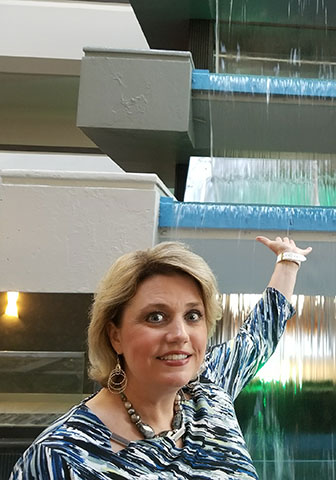 Educational Preparation: 
C-EFM Certification, 2019
2017 Intermediate & Advanced AWHONN Fetal Monitoring Instructor
RNC-OB Certification from NCC, 2012
MSNEd, University of Phoenix, April 2010
University of Mississippi Medical Center, BSN, 1993
A.D., Associate of Arts Degree, Hinds Community College, 1992
Work Experience:
Staff Nurse, 1993 to current
Staff Nurse and Rotating Charge Nurse, 1995-2007, LDRP setting
Tokos, Preterm labor monitoring technician, 1994
NCLEX preparation review instructor for national company
Awards and Honors:
University of Phoenix graduate, 2010, GPA- 3.87
Magna Cum Laude, University of Mississippi Medical Center, 1993
International Honor Society of Nursing, Theta Beta Chapter, University of Mississippi Medical Center, 1993
2013 Nurse Excellence Award, Jackson, Ms.
2012-2017, President of Nurse Council, Employee Committee
General Work Experience:
Direct patient care from admission to discharge of Labor and Delivery patients. Support and care of patients requiring various anesthesia management and delivery methods for labor and delivery patients. I have 6 years of experience in an LDRP setting that required skills for neonatal resuscitation at delivery, transition nursery, postpartum and newborn care. I function as rotating charge nurse in this setting and performed couplet care for patients. Computerized charting on QS McKesson System, Centricity and Epic is currently utilized.
In addition to bedside RN inpatient obstetrical nursing, I am an instructor for a national NCLEX prep company and teach numerous seminars per year.  I have authored/edited certification courses for both inpatient obstetrics (RNC-OB) and med-surg (RN-BC) as well as Maternal/Newborn and EFM with very successful passing rates. For the past 11 years, teaching has been a passion and with my dynamic presentation style, you will better retain material with great strategies given in class. I added AWHONN Intermediate/Advanced Fetal Monitoring to my teaching arsenal to provide a plethora of educational opportunities to hospitals. You don't want to miss all I can offer your system. In Spring 2018, ALSO (Advanced Life Support in Obstetrics) taken to nursing units for drill sets in low frequency/high morbidity and mortality events such as maternal resuscitation, postpartum hemorrhage, shoulder dystocia and prolapsed cord.
My passion for teaching and my compassion at the bedside is consistently demonstrated in daily bedside care and classroom instruction. This is my Dynamic Duo! Combining 27 years of experience to your classroom setting. The incorporation of standards of care with classroom humor keeps the audience attentive and engaged to enhance your learning environment.