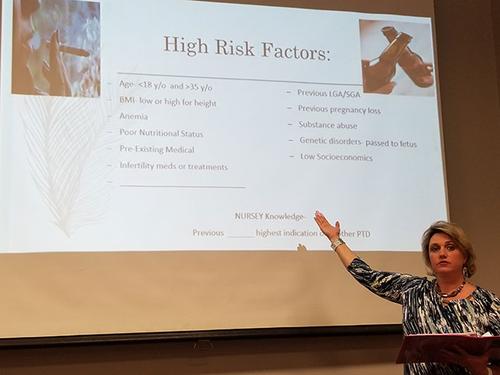 This 2-day prep course will prepare postpartum/newborn nurses for National Certification Corporation exam (NCC)
ATTENTION TO ALL POSTPARTUM AND NEWBORN NURSES! YOU HAVE CLINICAL DISTINCTION IN MATERNITY CARE! SHOW OFF YOUR KNOWLEDGE AND PASS THE NCC EXAM!
PRICING: COST: $2250.00 plus travel (varies by location and quoted accordingly)
Classroom size: maximum of 10 participants. Any participants over 10 will be charged additional rate. Contact Triple S Review Services, LLC for package pricing!
Manuals will be provided per Triple S Review Services, LLC at $25.00/participant
CEUs can be made available for this prep course by the hospital system.
Triple S Review Services, LLC will provide objectives, agenda, and pre and post test details for hospital system to SUBMIT for CEUs to attendees
Contact Info:
Stephanie Swilley, MSNEd, RNC-OB
Triple S Review Services, LLC
Phone: 769-257-2900
Email: stephanie@triplesreviewserivces.com