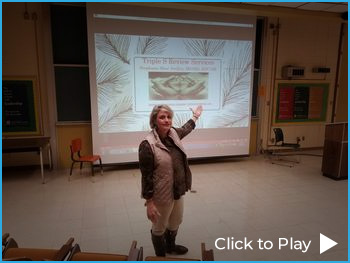 YES!  Get prepped for two NCC Certifications in one PREP COURSE!
This course will prep you to "show off" your expertise and knowledge with two national certifications! This presentation combines the content criteria for EFM and OB exams by explaining the patho behind the risk factors and how them will affect the EFM tracing!  NURSES LOVE THIS CLASS and you will too!
Join in the success of Triple S and get prepped to pass two national exams!
TWO WAYS FOR RNC-OB/EFM CERTIFICATION PREP:
1-ON DEMAND WEBINAR viewed at your convenience, pace and timing available for a limited agreed upon time. View as many times as you like during your access time via ZOOM.US. Participant may print or purchase manual.
12 CEUs available
COST- $275.00 or $330.00 with printed manual
2- Two- day LIVE EVENT with Stephanie Swilley, MSNEd, RNC-OB/EFM. Manual provided for each participant.
CEUs can be made available for this prep course by the hospital system in collaboration with Triple S Review Services, LLC
LOCATION AND CLASS SIZE DEPENDENT FOR COST!
Contact for pricing details:
Average cost is $300.00/participant (location dependent)
*** PRE AND POST TEST/FINAL POINTS STUDY GUIDE INCLUDED WITH EACH METHOD OF CERTIFICATION PREP***
(SEE NCC WEBSITE FOR ELIGIBILITY REQUIREMENTS AND APPLICABLE TESTING FEES- taking any prep course does not guarantee passage of national exam)
CEUs can be made available with collaboration with your system.
Contact Info:
Stephanie Swilley, MSNEd, RNC-OB/EFM
Triple S Review Services, LLC
Phone: 769-257-2900
Email: stephanie@triplesreviewserivces.com