"Why Get Certified in RNC-OB?"
"Distinguish yourself as an expert."
"Distinguish yourself as a provider of high standard medical surgical nursing care / OB and maternity nursing."
"Distinguish yourself as a trusted bedside nurse to your patients."
"Distinguish yourself in the path of clinical excellence as well as compete better in the job market."
Triple S Review Services, LLC is THE nursing education company every system needs. The dynamic presentation style is well received in all parts of the country demonstrated by successful passing rates of certification candidates, in topics like RNC OB certification and maternal nursing. The multitude of nursing opportunities available along with package pricing surpasses industry standards.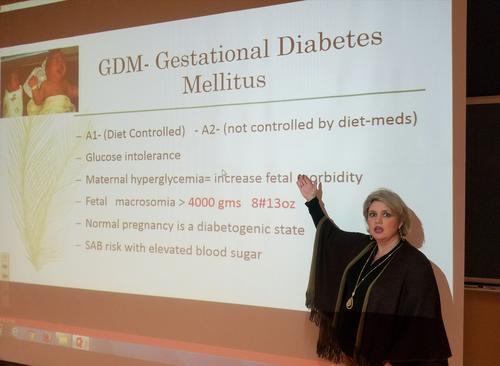 For the past 9 years, teaching has been a passion and my students enjoy a dynamic presentation style to retain material with great teaching strategies I give in class. I added AWHONN Intermediate/Advanced Fetal Monitoring to my teaching arsenal now to provide more educational opportunities to hospitals. You don't want to miss all I can offer your system. Now offering ALSO (Advanced Life Support in Obstetrics) will be offered to nursing units for drill sets for the low frequency but high morbidity and mortality events such as maternal resuscitation, postpartum hemorrhage, shoulder dystocia and prolapsed cord.
Passion for teaching and compassion at the bedside is consistently demonstrated in daily bedside care and classroom instruction. Combining 26 years of experience to your classroom setting is of utmost benefit to your learning environment. Incorporation of standards of care with classroom humor keeps the audience attentive, engaged and enhances your learning environment.